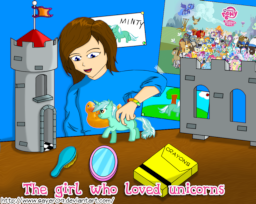 Source
This story is dedicated to the memory of Kiki, the little girl who died of cancer.
I hope she's happy in Equestria with her new friends.
Ever since I was a little girl, I became fascinated with unicorns and the idea of having adventures with these magical creatures. On my fifth birthday, my parents gave me a small unicorn toy, unkowingly starting the extraordinary event that changed my life.
Chapters (1)