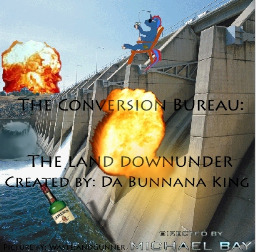 So this is how it all comes to an end. Suck in the harsh Australian bush, no ammo, HLF bearing down on me each and every day. And I feel like I'm on death's door.
I can only see two ways out of this, bullet to the head or ponifiaction. Only eighteen and I'm having to make a dissuasion that's going to change my life... Well as they always said, "Better get living, or get busy dying."
May as well go out with a bang.
===
A shameless self inset of me into the TCB universe... because I am a classy bastard like that.
Oh and the epic cover art was done by Wasteland Gunner.
Chapters (18)