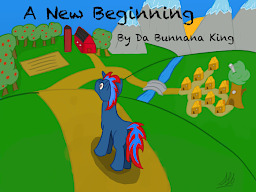 Source
Blue Rune may have escaped Australia, the PER and the HLF but has he really escaped his past and the ghosts that chase his tail? Can he truly begin anew or will the past catch up to him and ruin his second chance at life? Only time will tell and the decisions he makes could change Equestria forever.
===
A direct sequel to The Land Downunder but things are explained early on in the story.
Contains traces of The Conversion Bureau universe... and perhaps peanuts.
-Cover art drawn by me if you care, the old one was colored by WastelandGunner-
Chapters (11)