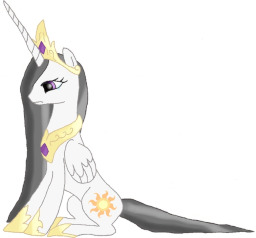 Source
Princess Luna has been through a tough life. A thousand years ago she could not control her jealousy, envy and rage and became the infamous Nightmare Moon. Then, she spent a thousand years on the moon, only to return, still as Nightmare Moon.
However, despite everything she has been through, her return to Equestria was warmly celebrated. Princess Luna is a pony that everypony loves, and she is completely forgiven for everything that's happened.
So, when Princess Luna is suddenly and unexpectedly killed, the entire nation of Equestria is thrown into grief and despair. Ponies everywhere find themselves unable to deal with the tragedy.
But the worst hit is Princess Celestia herself...
Chapters (14)