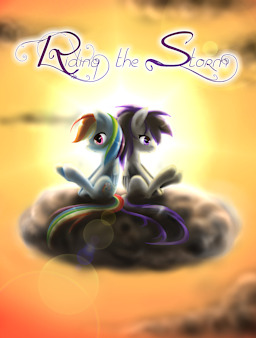 Rainbow Dash lives for races and high speeds. What happens, however, when a unique and unexpected encounter exposes her to a reality that she had never before considered? What happens when a rude, stubborn, flightless pegasus challenges everything she thought she was?
Two different but very similar pegasi examine themselves and the real meaning of friendship.
This is the story of two pegasi who learned to fly without wings.
Author: Lantheros
Translators/proofreaders: vale, ALittlePwning
Cover (drawn on request): Azzu-nyan
Italian thread: Cavalcare la Tempesta
Webcomic.
Chapters (3)