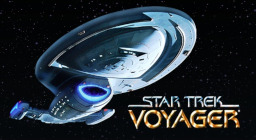 Source
Captain's Log; Stardate: 54870.6
It has been two weeks since Neelix left Voyager to be with his own kind and things on Voyager have slowly started to readjust itself. We've recently picked up a strange unknown energy signature coming from a small M-Class planet and have changed course to investigate.
---
A Star Trek Voyager Crossover.
This will be getting a new author as soon as ShobieShy gets around to it.
Chapters (2)