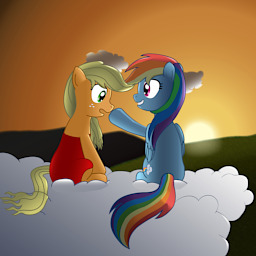 Source
Rainbow Dash has always been Applejack's best friend, but when something unexpected happens, and they thought about themselves in a different way, will everything be the same again? Would they thought the same thing? Would their friends accept their decission?
On the other side, Applebloom is having troubles to tell a fellow crusader her feelings, so seeks the advice of her sister.
Scootaloo was insecure about something, and she needs Dash help to get through, will everything go as expected?
Chapters (12)