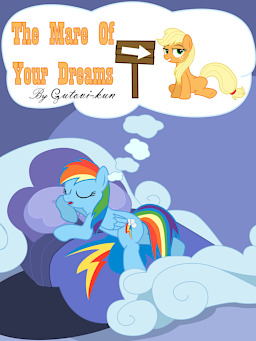 Source
You know you're in love when you can't stop dreaming about that pony...
And Applejack will make sure Rainbow Dash dreams about her. Whether she likes it or not.
Proofread by the amazing Jackie.
This is a one-shot and then there's an epilogue/alternative ending. It's not really needed for you to read the epilogue. Some prefer the way the original chapter ends better.
This is my entry for the Second AppleDash Contest: Applejack The Chaser
Chapters (2)