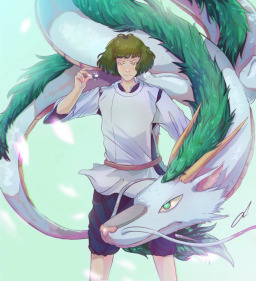 cover art from here
My day started out great. my work week just finished and I chose to use my first day off to finally go watch the MLP movie in the cinema and the movie was a great experience.
...
But my day went from great to WTF when I was passing a sushi resturant on the way out of the cinema and suddenly I'm Haku from Spirited Away and I'm in season 2 Equestria... but things are not all as they seem and now I've gotta figure out how to get home... if that's even possible.
Please not that, despite the romance tag, Haku will not have romantic relations with anyone living in Ponyville.
Holy hayburger! Featured 29/2/2020?
Thanks, guys. The date makes this pretty dang cool
Chapters (3)