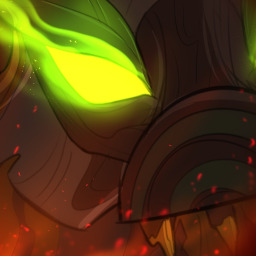 Source
Timberwolves: Guardians of the Everfree
By Blackthorn of Thicket, Princess Luna of Canterlot, and Apex of Everfree.
This volume explores the colorful, mythical tale of the Everfree timberwolves. Part history and part study, the authors provide their experiences, discoveries, and stories. From creation, design, and communication, to the ecological impact of these golems, a full breadth of topics are explored. Each author has hoof-crafted and raised at least one timberwolf, and today the legend of the Vorku species is finally shared with the world.
Edited by Blue Sky of Colt Creek, author of The World At Large: An Explorer's Guide.
©11 AR, Canterlot Royal Press. Originally published in 11 AR, all rights reserved.
Chapters (11)