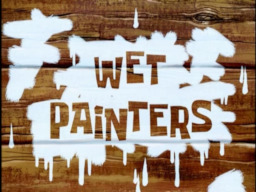 Based on the Spongebob Squarepants episode of the same name.
After causing some trouble in Applejack's class on the weekend, Granny Smith has Ocellus and Silverstream paint the inside of her house. Unfortunately, it's easier said than done for the two, especially when they make a fatal mistake.
Mostly made just for fun. I might make more if this goes well and/or you want more.
Chapters (1)