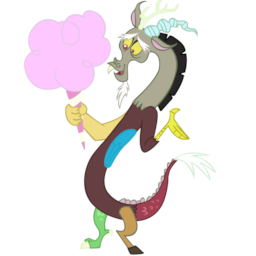 This is a trio of short stories featuring Discord and Celestia's extended and adopted families.
The first is in some ways ironic, the second is wistful, and the last is just silly.
The first story contains spoilers for the Dark World season of pony pov.
The second story containers spoilers for the Rumors Arc of the Finale season AND Dark World Season.
And the third story holds spoilers for Celestia's Origin season.
Which should give you a good idea of where to place them in the narrative.
All of these stories are to be considered optional canon, and not to be taken completely seriously. This is just to give you some extra insight into Discord and Celestia's families in the Pony POV Universe. Please enjoy.
Don't forget our trope page!
http://tvtropes.org/pmwiki/pmwiki.php/FanFic/PonyPOVSeries
Cover source, by lolke12. https://lolke12.deviantart.com/art/Discord-286350289
Chapters (3)