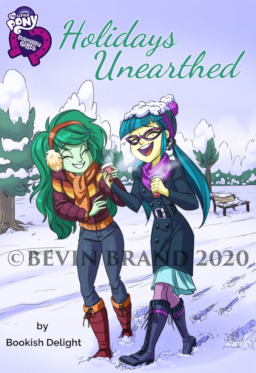 Juniper Montage and Wallflower Blush get together in the local park for a walk. That's all.
...okay, maybe Wallflower might have asked to see Juniper for a special reason. And maybe they both need to get their minds off of crippling past regrets and relationship uneasiness.
But for now? Just walking.
---
Part of the Montage Cinematic Universe.
Cover art by Bevin Brand (lineart) and Shaxbert (colors).
Chapters (4)