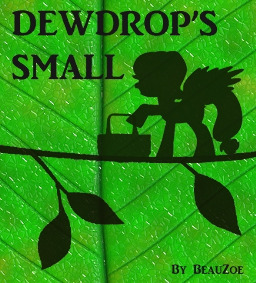 Dewdrop the pegasus is unique amongst ponies due to the fact that she could fit on a pony's hoof with room to spare. But why does she go to great lengths to keep herself hidden? Is it because she lives in the walls of the Golden Oaks Library? Or is it something more?
The premise is based off of The Borrowers.
Special thanks goes to EricKilla who is editing for me.
Chapters (2)