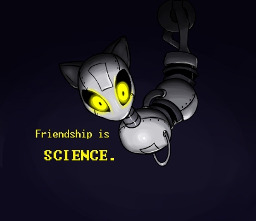 Source
After the events of Portal 2, GLaDOS takes up a new hobby. Testing ponies.
Pinkie Pie breaks the Fourth Wall, bringing them to this universe where ponies are tested at Celestial Science. Will they survive testing and make it to the cake? Oh, and Chell is here too!
I am not as good at Portal, as I am at Minecraft, so let's see where this goes.
P.S. You need to have played Portal 1 and 2 or you will be incredibly confuzzled!
Chapters (7)