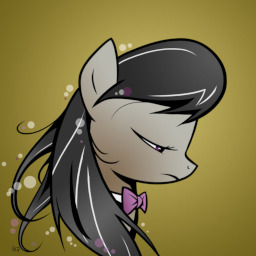 It's the middle of World War II and somewhere in Manehattan, a certain grey pony steps into a small little bar that will change her life forever...
Fluffy Octavia X Spike fic that I've been wanting to finish for a long time now.
(Set in an alternate universe for obvious reasons.)
Author's note: With regards to Spike's age in this universe, he is older than he is in the show, yet still looks like he's on the younger side.
Cover Art by: http://yikomega.deviantart.com/
Chapters (1)