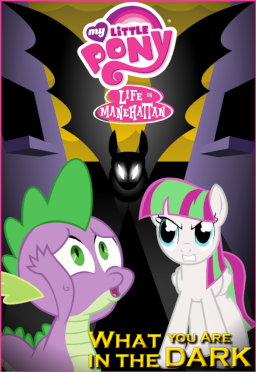 Manehattan is an old city. There aren't many surprises or mysteries left in it, except for what mysteries the ponies that live there make.
But sometimes, mysteries have a way of making themselves. When one of their own stumbles across such a mystery, the Elements of Harmony need to decide what to do about it...
Set in the Manehattanverse.
Chapters (5)