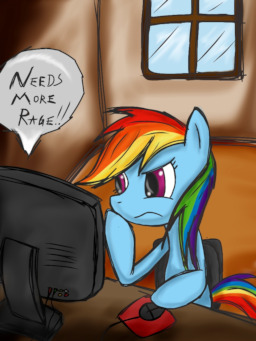 After a hard day at work, Rainbow needs to blow off some steam. What better way to do so than playing her favorite MMO.. right?
My first one-shot and comedy. Be kind, be cruel, be whatever your opinion says. Always looking for constructive criticism!
Cover art provided by IJAB. Go say hi! I demand it!
Chapters (1)