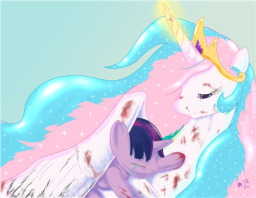 Source
When Twilight discovers that there are other dimensions and universes, she finds a way to visit. Something happens, and she does not end up where she intended, and it proves to be fatal for her and Spike.
Crossover with InuYasha, Rated Teen for violence.
Warning, be prepared for a lot of feels, and a revelation at the end that even caught me off guard as I was writing this!
Chapters (1)