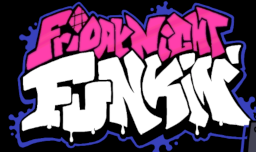 Music has become a staple of Equestrian life. Several pony citizens can't go two weeks without at least one song. A certain mare trapped in a filly's body plans to take advantage of this. She utilizes her stolen powers to summon villains of old in the name of the rap demons.
To combat these enemies, Equestria will need to fight fire with fire. Unfortunately for the rap demons, the Tree of Harmony summons something much more powerful: Some young stallion wearing a baseball cap and a similarly aged mare in a red dress. They brought their own microphones.
---
Friday Night Funkin' is property of Newgrounds user NinjaMuffin99, Phantom Arcade, and Evilsk8r.
Chapters (2)