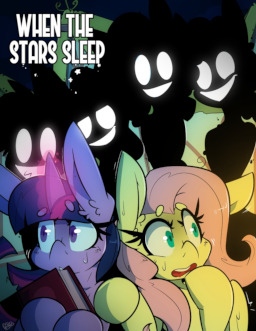 A normal evening in Ponyville steadily falls into a mystery. The sun has set just like any other day, but the moon never rose to take its place. Even the stars refuse to shine in the sky. With no word from the princesses and most of her friends too busy working to help keep Ponyville functioning, Twilight Sparkle takes it upon herself to get to the bottom of the mystery with a reluctant Fluttershy in tow.
What is causing this phenomenon? And why can't she shake the feeling of being watched?
----------
Cover Image by BBsArtBoutique.
Chapters (9)