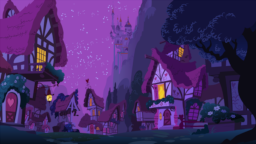 Petunia Paleo was alone at home. For the first time in her young life, she was being granted this privilege by her parents, to take care of herself for an entire evening. And this newfound freedom meant watching a horror movie on TV and reading horror stories in the world wide web all night, of course.
Because what else would a filly do once the watchful eyes of her parents are gone for a night?
But in this night, Petunia should also learn where young fillies like her aren't supposed to look.
A Petunia Paleo horror story for Nightmare Night. Tagged "Alternate Universe" for a different look of Petunia's house and the existence of the Internet in Equestria.
Chapters (1)