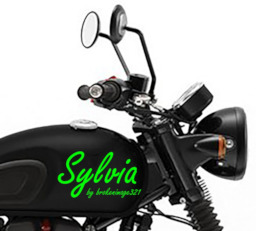 Rainbow Dash's dreams are bigger than her wallet.
Rainbow dreams of buying a van, and she's found the perfect one--but she didn't quite realize how bad shape it was actually in until after she'd already spent her savings on it. She needs to get it fixed, but doesn't have the cash or the know-how to do it on her own.
She also dreams about meeting Sylvia, the mysterious girl who owns the black motorcycle that appears in the school parking lot every morning. Sylvia's bike is awesome--and Rainbow is pretty sure that Sylvia herself is pretty awesome, too. She'd love to meet her--but no one knows who she actually is.
Rainbow Dash has no idea that the solution to both her dreams comes from the person that she suspects the least.
Based on an idea by AmtrakBrony.
Composed and edited over the weekend of Bronycon 2019, with the help of Chinchillax and PiratesPlayTrumpets.
Oh, hey! Featured on 8/6/2019
Chapters (1)