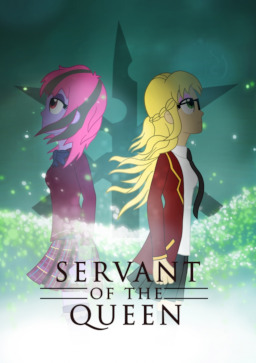 This story is a sequel to The Lost Connection
---
Following the assassination of Canterlot High's computer teacher, the daughter of Queen Chrysalis is rewarded with the right to attend a high school to further her education in hunting for love energy, among other things. Enrolling in Crystal Prep Academy, the young princess is given a new face, name, and persona to engage in her very own hunt. Will she find the love she seeks, or might she find more at the hands of the Crystal Prep Shadowbolts?
-Part of the Bloodlines Continuity-
Disclaimer: Rating may change as the story progresses.
This story will probably not have regular, scheduled updates. Instead, I'll just post chapters when I can.
Featured on the 28th of July 2018! Thank you all!
Chapters (26)