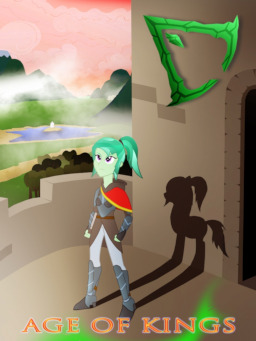 This story is a sequel to Leap of Faith
---
Part of the Bloodlines Continuity
In the final days of King Sombra's reign, the Crystal Empire's last free ponies gather together for one final effort to oust the usurper king from his throne.
With no help in sight from Canterlot and Sombra's domination all but complete, the Empire's only hope now are four ancient artifacts created by Star Swirl the Bearded, mystical items of such ruinous power that they had to be locked in another world to keep them from being abused.
One pony. One magic mirror. One thousand years ago.
A whole world of adventure, filled with new and familiar faces alike.
The untold chapter of the Crystal Empire's darkest hour begins here. Join Emerald Edge in her quest to return to Equestria to defeat Sombra, eventually leading up to the founding of the Assassins' Creed seen in Leap of Faith!
---
---
Featured on 1/22/2017 and 5/01/2022!
Chapters (121)