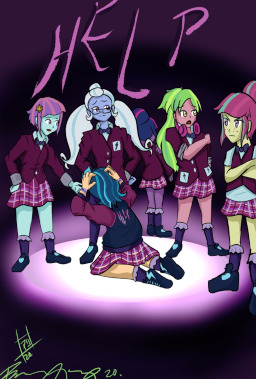 After getting stuck together on a class project, Sunny starts to question her views of Indigo. The brash tomboy was very different when they were working together, and that just didn't add up. So it was time to do some digging.
Hints of romance in later chapters, this is basically the backstory for Indigo and Sunny's relationship. There's some threads to other fics, but they're really not gonna jump out until later.
I hope you enjoy, I'm no good at drama.
Art done by Ta'ruht Qarine a good friend of mine, her stuff is awesome and her commissions are affordable, check her out!
Chapters (17)