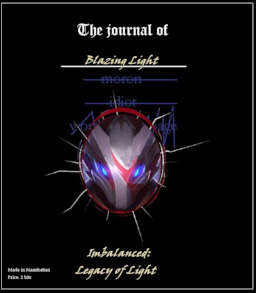 This story is a sequel to Imbalanced: New Age
---
War is raging on the continent of Zebrica where a new warlord has risen, using immensely powerful magic to subjugate clans and countries.
In Equestria, conspiracies tying princess Celestia to Corrupted are running rampant, princess Luna is investigating an ancient alicorn legacy pertaining to entities called only 'the enemy' and 'the herald', and princess Twilight Sparkle is trying to keep Equestria together despite the rising panic.
In the Griffon Empire, both Black Ops and Imperial armies are in a losing battle against spreading Corrupted territories transforming the land.
And knowing nothing about any of that, there's Harriet, a young dragonpony in the Griffon Empire whose life is about to be shattered by a group of ponies seeking something from her father's hoard that would make all the previous threats to peace a small beer.
UPDATES: Hopefully monthly.
EDIT: Added AU tag, since this takes place some three hundred years (give or take) after Twilight's alipopcornification.
Chapters (37)