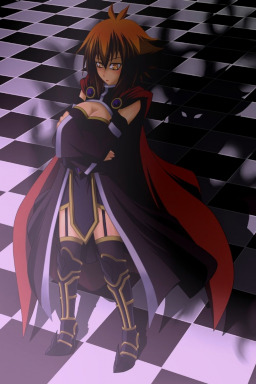 Long ago, before the three tribes united, there was a queen. Now this queen was the cruelest in the lands, anyone who opposed her was torn apart by her army of monsters. When the tribes discovered this land they claimed it as there own deeming the lands name as Equestria. Little did they know the queen was there, and when the queen found out she was furious.
She led her army of monsters on a rampage and destroyed almost all the ponies held dear. Two ponies who where the combination of all three tribes made a deal with the three tribes. If they beat the queen the two ponies would rule Ponydom, the three tribes not knowing what else to do agreed. The two ponies along with the remainder of the three tribes banded together, defeated the queen, and banished her to a realm of shadows.
This story spread during the end of the year when the shadows are at their strongest is believed to be just an old filly's story. They would be half-correct, the ponies in their xenophobic ways brought it upon themselves when they attacked the queen out of fear. Retaliating the queen defended herself and summoned her allies to protect her, the ponies, desperate, made a pact that would leave them permanently enslaved to the will of all alicorns. And all the queen wanted was to help the ponies.
Chapters (5)