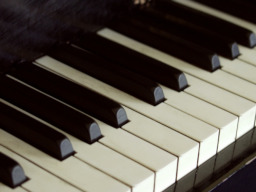 It's high noon on a Friday as my assistant pass me a letter. It was about the mysterious mare that appeared every Saturday at nine o'clock at the bar 'Golden Hoof' in Canterlot.
I have heard rumors about her but never bothered enough to go and see it myself.
Maybe tomorrow will be the day.
And maybe, just maybe, I found the next Maestro.
---
Thanks to sejox for being my first editor and helping with all my works. Thank you, bro.
Chapters (1)