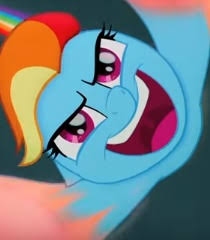 In an alternate reality, the only one of the Mane 6 to escape capture by Tempest and her goons in Canterlot was Rainbow Dash. So now she is faced with the task of doing everything that she and her friends accomplished in the movie on her own.
Because let's face it, she totally could if she had to.
CONTAINS SPOILERS FOR MY LITTLE PONY: THE MOVIE
Thank you all for getting this story on the popular list for October 14th and 15th of 2017!

Chapters (1)