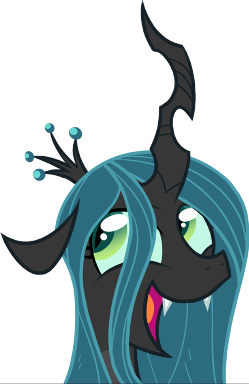 Discord's Reformation Clinic has Queen Chrysalis as it's first patient. She's trapped in his private world until she learns to turn over a new leaf.
Can a loony amateur psychiatrist reform a power-hungry lunatic?
Probably not, but it'll be fun to watch him try.
Click this link to hear LeadBread's Youtube reading of my story!
Chapters (1)