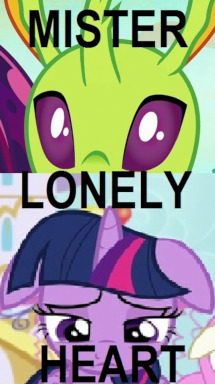 When King Thorax released his reformed changelings into Equestria, Mister Lonely Heart set up shop in Ponyville as a "Grievance Counselor". He mimics ponies that his clients have ugly history with. Twilight Sparkle asks him to do a special job that reveals how deeply troubled her personal life really is.
Featured on 6/15/17! First time ever! Yowzah!🎃
TheDizzyDan did a great Youtube reading!IN THIS LINK!
Chapters (1)