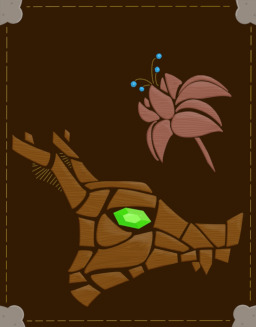 Source
One pony noticed that the horrific myths surrounding the wildlife of Everfree Forest aren't completely unbased, but the danger is oftentimes avoidable. She compiled her field notes in hopes of showing Equestria the true nature of the Everfree in its complex beauty of a well-working ecosystem.
Have you ever thought what's the cause of the stench coming from the mouth of a hungry timberwolf? Why do parasprites reproduce in such a strange manner? How come that poison joke poisoning is really rare despite the blue flower blooming everywhere in the Everfree? This thin book may hold the answers that you seek. Let me present you Natura Semper Liberi, The Guide to the Nature of Everfree.
This old story went through a well-deserved revision in October 2020. The guide remains mostly the same, it was just adjusted for better wording, flow, and clarity. In other words, it's even better than it was before!
Chapters (8)