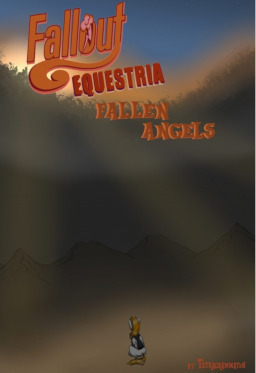 There are things out there in the Wastelands even the historians don't know about.
Whirling Feather is just another ordinary pony in the Grand Pegasus Enclave military. Living above the protecting cloud cover, she's fairly oblivious to the poisonous wasteland below.
But after an unpleasant mission goes horribly wrong, she find herself grounded and isolated.
Now she simply wants to go home - but it is the Equestrian Wasteland, there is no such thing as simplicity.
Coverart done by the awseome and irreplaceable Slouping.
Check out his other art as well.
[This fiction is based on the one Kkat created. I do not own any rights concerning the Fallout games, My Little Pony or Fallout Equestria itself]
Chapters (13)