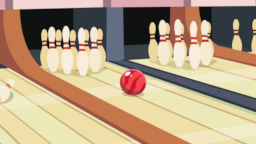 Source
This story is a sequel to Necromancy and You: An Idiot's Guide
---
After accidentally summoning a demon from Tartarus by using the wrong kind of olive oil, all Twilight wants to do now is relax with her close friend Starlight whilst attempting to bowl. Nothing wrong with that, right?
I mean, they have plenty to talk about, like how Starlight destroyed Equestria... Several... Times...
This is going to be a long day.
Chapters (1)