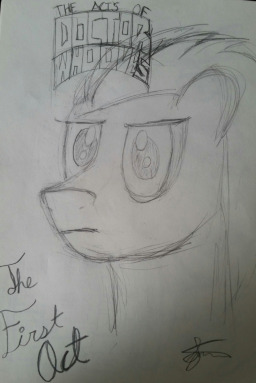 Source
Twilight used to live the most ordinary life. Then came Nightmare Moon. And then came the Doctor.
Twilight's views of the world have now been shattered as the Doctor has come crashing into her life. Quite literally so. Even with all her knowledge and planning, nothing could have prepared her for this.
Now a new threat has arisen in Ponyville, with the Doctor as the only one capable of stopping it. With help from Twilight and co, The Doctor must now find out what could be causing such an uproar in Ponyville lest the fate of the world hang in the balance.
Will they be able to stand and save the day?
---
A whole bucket of thanks to boardgamebrony for edits made!
---
Rough draft cover art by ME! I'll polish it in due time... For now my efforts are directed elsewhere.
Chapters (7)