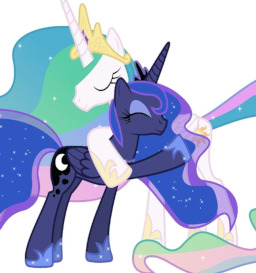 Luna, Princess of the Night and Moon, has been taken by sickness.
Celestia, of course, visits her at the end of the day to cheer her up and make her feel better with a little soup, a few jokes, and some snuggling.
---
Written for the Cuddlefic Contest!
And I attempted at ALL EIGHT PROMPTS. I tried guys.
Chapters (1)