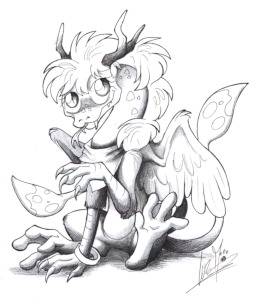 This story is a sequel to Psychadelic
---
Epiphany's mother is an easy-going mare in tune with the universe and the balance of magic, who needs magic glasses to see the world the way everyone else does.
Epiphany's father is an off-the-wall draconequiis, who runs circles around the laws of physics and spreads chaos wherever he goes because that's what he is.
As for what Epiphany is... well, it's rather complicated.
Coverart by Chocolatechilla.
Chapters (1)