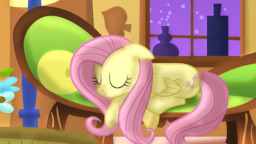 Source
This story is a sequel to Prances with Ponies
---
In a follow up to the best-selling fiction novel, "Prances with Ponies: Stumbling into Paradise," Kevin Costern brings us a new story that weaves biology and sociology with the powerful narratives of personal tragedy, betrayal, and intrigue, by using imagination and detail in a way that grabs readers' attentions from the first page. Inspirational and heartwarming, this latest addition to his travels through "Equestria", the magical land populated by ponies, is akin to classic tales, while being as much a commentary on our own lives and society as it is about coping with the loss of his brother, Liam, ten years ago.
A journey of self-discovery, uncovering the mystery of a brother's disappearance, and a fascinating look at the attributes and qualities that we humans think make us a "unique" life form, be sure to pick up Kevin Costern's "Kindness" available in all bookstores, today!
*Edit (7/22/2014): Currently being rewritten. If you have been waiting for an update, please read this*.
Chapters (3)