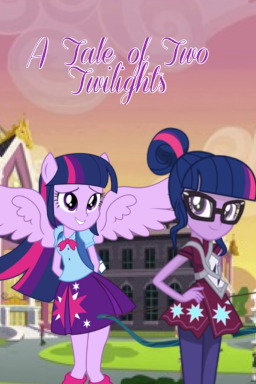 Set after Equestria Girls 3 (Spoilers ahead)
After the events of the Friendship Games, Sunset Shimmer and her new friend, Twilight Sparkle try to move on, but the pestering questions remained. What did Sunset turn into? Is Twilight safe from a demonic relapse? How did time loops keep Princess Twilight from responding?
With all three under one roof, the two Equestrians try to get to the bottom of this little mystery. Will they get at least a few answers?
Meanwhile, a new human has set their sights on Canterlot High
Chapters (2)