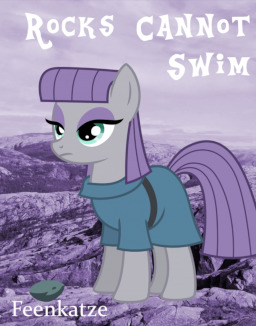 Maud hadn't been aware that the end of the world is only hours away. It is inconvenient, too, because she is out in the field studying rocks.
With only her pet rock Boulder at her side, she has to prevent the inevitable. Will she be able to face the hardest enemy of them all - social interaction - and save the day?
---
"This is an amazing idea, and it was pulled off very well." (ocalhoun, official review for the EFNW 2015 Writing Contest)
"This has a nice Terry Pratchett feel about it [...]. Maud is excellent, depicted perfectly, and hilarious in her usual stoic way." (The Hat Man)
"Did you just make me feel proud of a character I previously didn't even care about?" (PinkiePieIsBestPonyMoFo)
---
Cover by me.
Chapters (1)