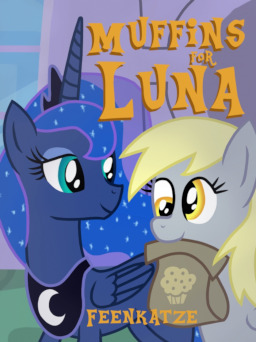 Luna, the Princess of the Night, still struggles living in a world that has aged one thousand years in her absence, nagged by the guilt of past mistakes. Derpy Hooves, on the other hoof, would be glad to just get through her day without causing too much damage. When, one fateful evening, they bump into each other, neither of them expects that it would change their lives. What does the future hold for the two of them? At least one thing is certain: whatever happens, there will be muffins.
---
Cover by me (source).
Proofread by PoisonClaw and SongCoyote.
Chapters (5)