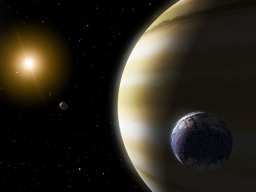 (BIG Important Author's Note: As of 5/30/15, the rewritten version has been posted. This is pretty much a new fic with the same premise and characters.)
It was supposed to be a mission of peace, a symbol of political unity. It was supposed to prove that a pony-griffon alliance was possible, that the two races could overcome their biologically-programmed notions of 'predator' and 'prey.' The Verdant Song could have been the end of their Cold War.
Whether by intentional sabotage or negligent miscalculation, the ship now limps through space, billions of kilometers from its destination. Without any hope of rescue or contact, the natural order of species prevails.
Some defy their instinct. They attempt to salvage what is left, avoid the merciless hunters, and bring the Verdant Song home.
If they succeed in reaching Equus, they can save the surviving colonists — but along with the colonists, they would bring home a ship full of irrefutable proof that griffons are carnivores and ponies are prey.
Chapters (7)