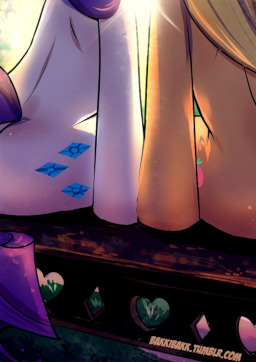 Being a fashion designer is not easy - it takes creativity, dedication, and a lot of work. Rarity knows that, and while she wouldn't trade the life she chose for anything in the world, she still needs a break sometimes. What better opportunity is there than going on a walk with a friend - one who has become dearer to her than she had ever been willing to believe?
---
Cover artwork by bakki (source).
Reading by Agent Fluffy.
Chapters (1)