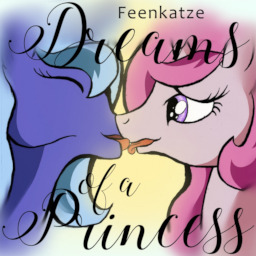 When Princess Celestia puts away her crown for the night, her dreaming mind escapes into a secret world. A world of adventure, in which the rules are different and everything is possible.
Usually, those dreams pass by without affecting her daily life. But they usually don't involve kissing her sister, either.
---
Cover by me.
Proofread by Algorth Ironstone.
Chapters (9)