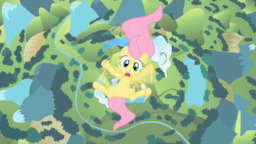 It was the best and worst day of Fluttershy's life.
It was the worst day of her life, because she fell out of the sky. She hit the ground, broke her back and lost a wing. She would never be able to fly, nor walk without assistance again.
It was the best day of her life because she met Ditzy Doo, an optimistic (if a bit strange) filly that brightened everything up with her presence.
This is their story.
Chapters (3)