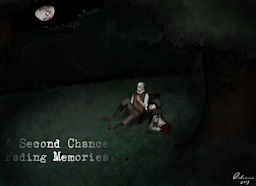 Daniel Calhoun, a factory worker from Albany, New York and former soldier finds himself in Equestria. With his memory lost and a handgun as his only clue, he must find out who he once was before it's lost to him forever.
You should probably read Vehemence's story Scorched if you want some important context for certain events... or something with a bit more... personality.
See that cover art? Done by the one! The only! Vehemence!
Chapters (8)