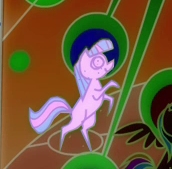 Twilight is a young crystal pony who has a serious problem. Unlike the other ponies whose coats are brilliant and translucent, Twilight is bland and dull.
The upcoming Crystal Heart ceremony is her last chance to shine. She'd better not fail, because if she does...
Well, let's just say that there's a reason why ponies like her disappear.
Chapters (1)