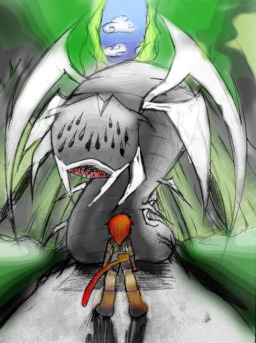 I've never been one for intro's so I'll just tell you straight off...
I'm a human, or WAS until that sack of crap discord sent me to this forest, fending for myself until Zecora took me to see her friends. It's all fine and dandy until they all start freaking out because I'm sooooo different. You'd think that such a pastel covered train wreck that once was a girl's painting canvas would be a little more accepting Nd tolerant but it's really not! I was lucky they didn't immediately run me out of town.
Long story short, I left and I'm gonna explore this place, apparently there's a number of rebellions going on so I'll have to be careful but I just wanna get back home to my family, and I'll do whatever it takes...
Chapters (4)