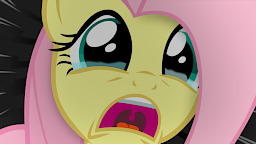 While on an errand in the woods, Pinkie Pie becomes seriously injured, much to Fluttershy's horror.
Alone and terrified, Fluttershy must now overcome her fear and bring Ponyville's premier party planner back in one piece.
The stakes only get higher when she learns that Pinkie has fallen for her.
Pre-read and edited by Key Tapper, and CookieMonstar.
Chapters (1)